Collicot Connects
Holly Concannon, Principal, hconcannon@miltonps.org
Ellen Lohan, Assistant Principal/Curriculum Coordinator, elohan@miltonps.org
Joanne Barker, Administrative Assistant, jbarker@miltonps.org
Lindsay Peterson, School Nurse, lpeterson@miltonps.org
Alison McGrath, Team Chair/Adjustment Counselor, amcgrath@miltonps.org
Marti O'Keefe McKenna, Family Outreach Liasion, mmckenna@miltonps.org
Collicot Events
We are in week 3 of CASS!
Monday classes 09/27, 10/04, 10/18, 10/25, 11/01, 11/05 (10/11 no school)
Tuesday classes 09/28, 10/05, 10/12, 10/19, 10/26, 11/09 (11/02 no school for students)
Wednesday classes 09/29, 10/06, 10/13, 10/20, 10/27, 11/09
Thursday classes 09/30, 10/07, 10/14, 10/21, 10/28, 11/04
Dear Collicot Families,
In keeping with the spirit of Thanksgiving, Collicot will be coordinating a food drive for the Milton Food Pantry. Thanks to the school's generosity in the past, Collicot has been able to provide food for over 30 families to enjoy a hearty Thanksgiving meal.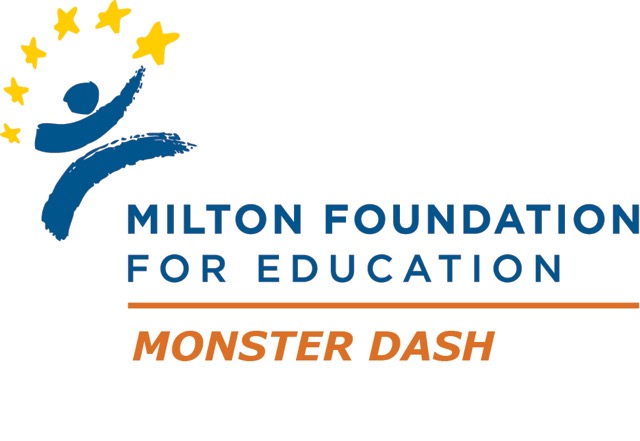 The Monster Dash 5k, Fun Run & community event falls on Halloween this year! Join us on Sunday, October 31, at Cunningham Hall.
The MFE has been organizing the Monster Dash for over 20 years. It is a beloved community event that memorializes Sam Cichello, a Tucker Student who died in a tragic playground accident. Sam loved science so the Monster Dash funds raised go toward science in all 6 Milton public schools. Save the date and start planning your costumes!
All 5th Graders are invited to submit a design!
The 5th Grade will vote on their favorite design the week of November 12th.
The winning design will be used for the Grade 5 class screen-printed T-shirt!
Submit Design to your homeroom teacher by:
Friday, November 5, 2021
Sponsored by the 5th Grade Activities Committee
Collicot Lantern Walk
Volunteers Needed!
Come join us for Collicot's 3rd Annual Lantern Walk!
Grab your family and your walking shoes for a lantern stroll around Cunningham Park on Friday, October 29th. Come dressed in costume if you like! Prior to the walk we will distribute lantern lights outside of Cunningham Hall.
Who: Collicot students accompanied by an adult (younger/older siblings welcome)
When: Friday October 29th
Where: Cunningham Hall
Time: 6:30PM Lantern Light Pick-up Outside Cunningham Hall. 6:45PM Stroll Begins
What you need: Bring your family and a lantern! Flashlights and glow sticks are just as good if you do not have a homemade lantern.
For directions on how to make a lantern at home CLICK HERE.
A Lantern making station will be set up for those in need of assistance on Wednesday, October 27th, from 3-4pm beside the Collicot School.
Event is rain or shine
ALL children K-5 must be accompanied by an adult!
Click HERE to sign up to volunteer!
Middle school and high school students are welcome to volunteer too!
Collicot's Annual Pumpkin Stroll!
Friday, October 29th
Front walkways of Collicot
Each student is invited to bring in a decorated or carved pumpkin to display on the front walkways of Collicot.
Please make sure the design is appropriate for children of all ages to see.
The pumpkins should be small enough to carry home at the end of the day.
Each class will be able to check out the pumpkins during the day!
Please note: Please pick up your pumpkin at the end of the day or over the weekend.